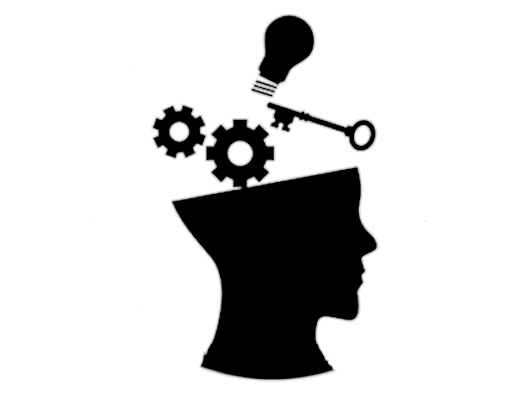 👋 Hi... I'm Kim Leibowitz
UX Designer | Front-End Engineer
👀 Discover how I can help
your team find clear solutions
that are at the intersection of
business success metrics and improving the overall
user experience?
💎 "With a passion for wellness...Kim utilizes a holistic approach to deliver results that solve complex problems in the human experience."
🔎 Learn More About Kim...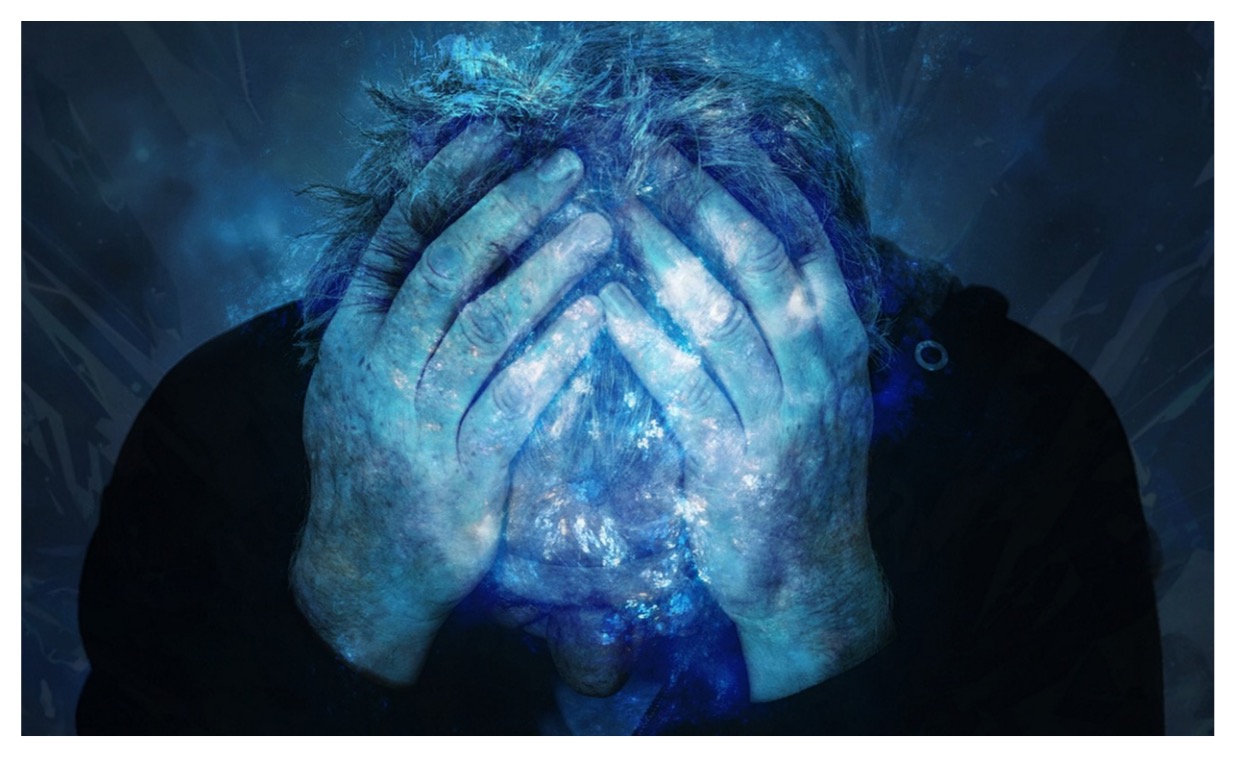 The Problem
After years of providing health and wellness services at a single location, I was looking for a way to exponentially increase the number of people I can help get out of pain in one day.
One obstacle I kept running into was not being able to schedule clients during the weekdays because of their typical Monday-Friday 9-5 work schedule.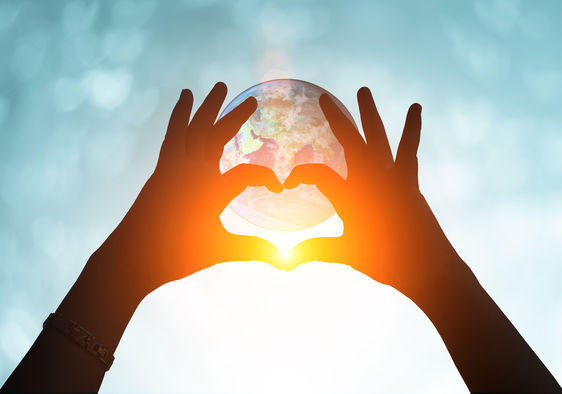 The Solution
If people can't come to my location because of work...I will bring wellness to the workplace.
"The business model was complicated by the fact that there were actually two simultaneous business models at play when considering the client/user ."
Client / User Journey
B2B selling to the corporation that wants to invest in cultivating a productive environment.

B2C selling to the employee of said company who would be receiving the services.

When mapping out the users' steps I was able to simplify their journey to help each of the user types (Employee / Employer) to reach their most important goals with the product.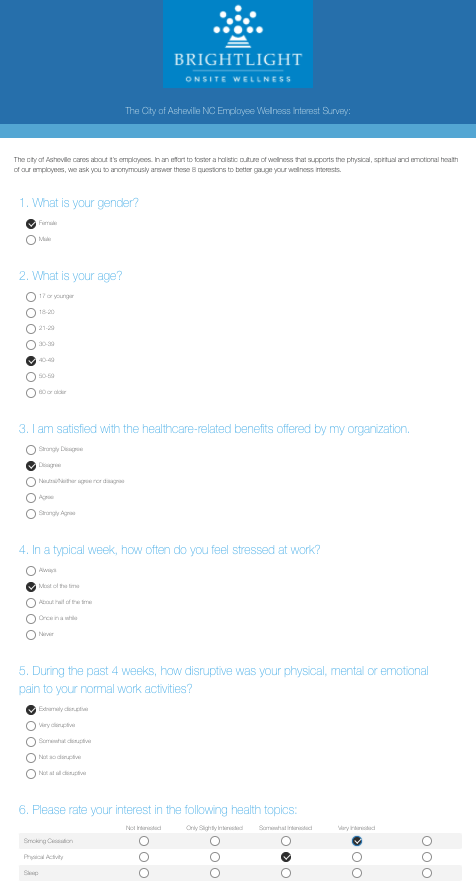 Research & Surveys
In order to launch a MVP, I wanted to gather feedback from the existing and potential clients. I set up an online survey polling employees and employers on their needs and interests.
Created surveys utilizing Survey Monkey .

Employees of targeted companies were asked to fill out survey by human resources director.

42.8% reported "feeling stressed most of the time at work."

28.57% reported "physical, mental or emotional pain was extremely disruptive to normal work activities."

Survey participants were most interested in "resolving neck and back pain"

These result helped determine the best services to offer employees.
"After numerous iterations and user testing...a final design emerged!"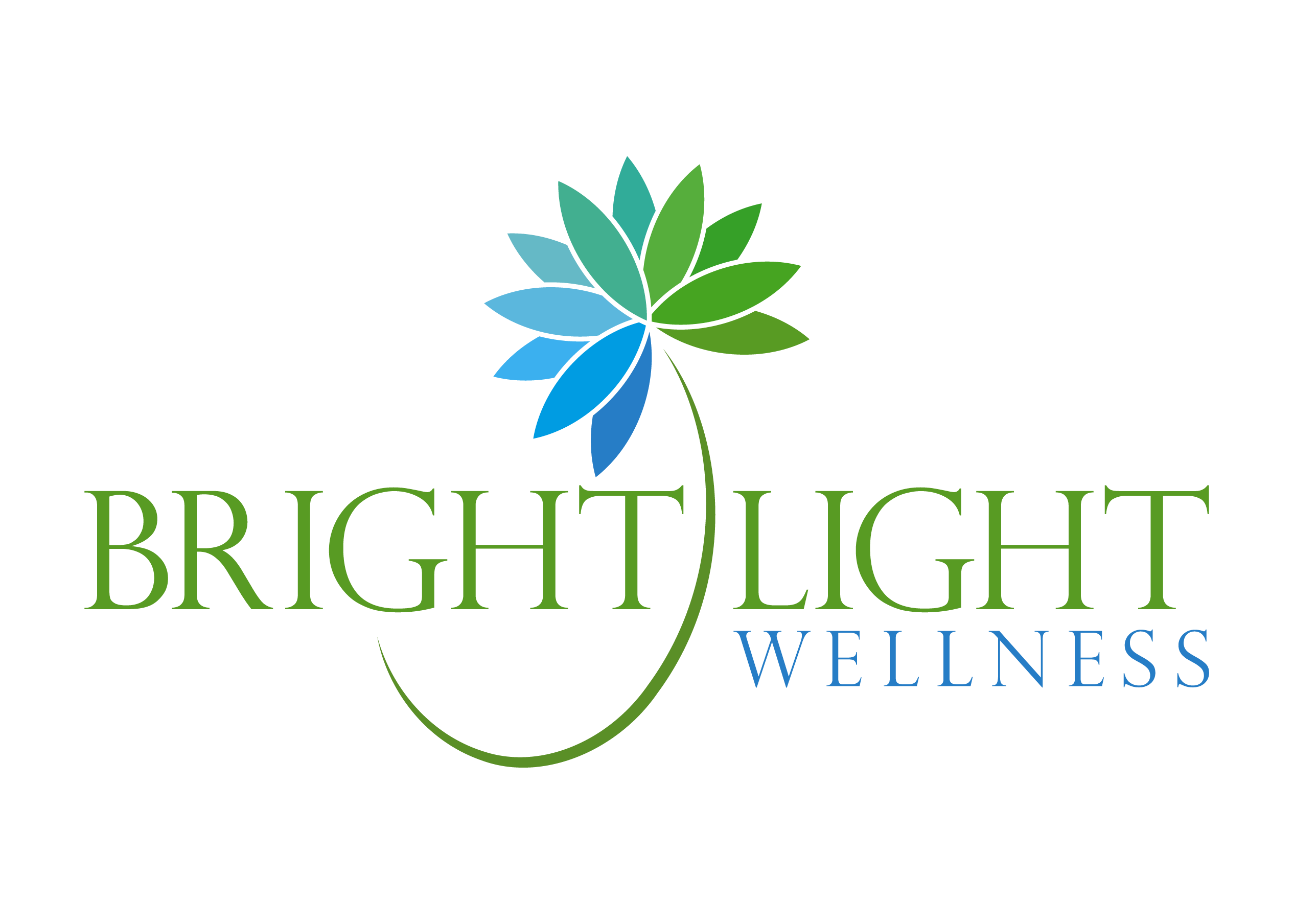 Concept & Branding Overhaul
As the founder of Bright Light Wellness LLC, I wore many hats. As the CMO, my task for this project was to redefine and rebrand my company.
After considerable market research, I decided to pivot the business from providing in-home mobile massage and acupuncture services to providing onsite corporate wellness services.

The initial website had poor organization, the services were hidden, and it was lacking sufficient detail to provide clarity of the services offered and their benefits.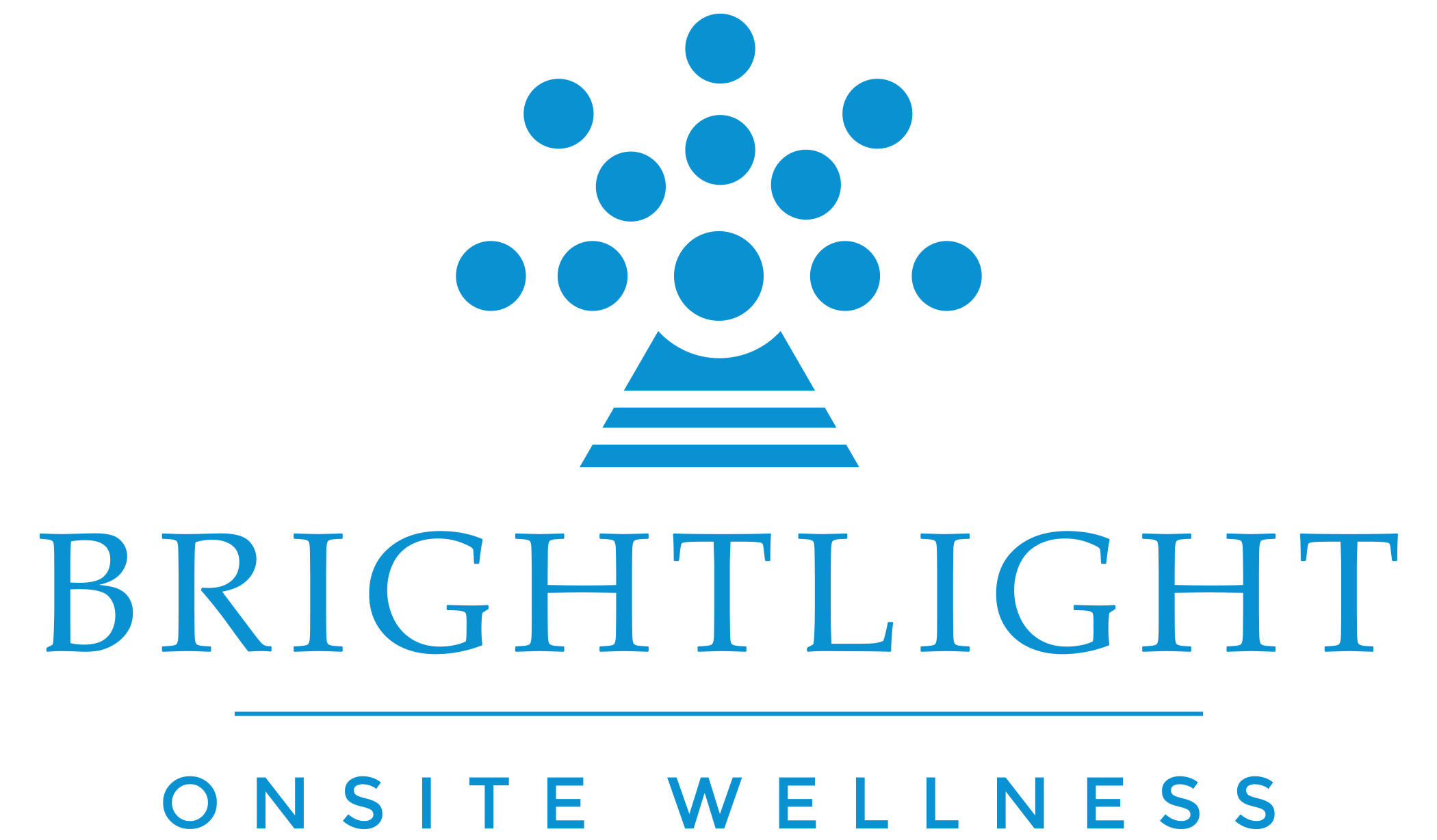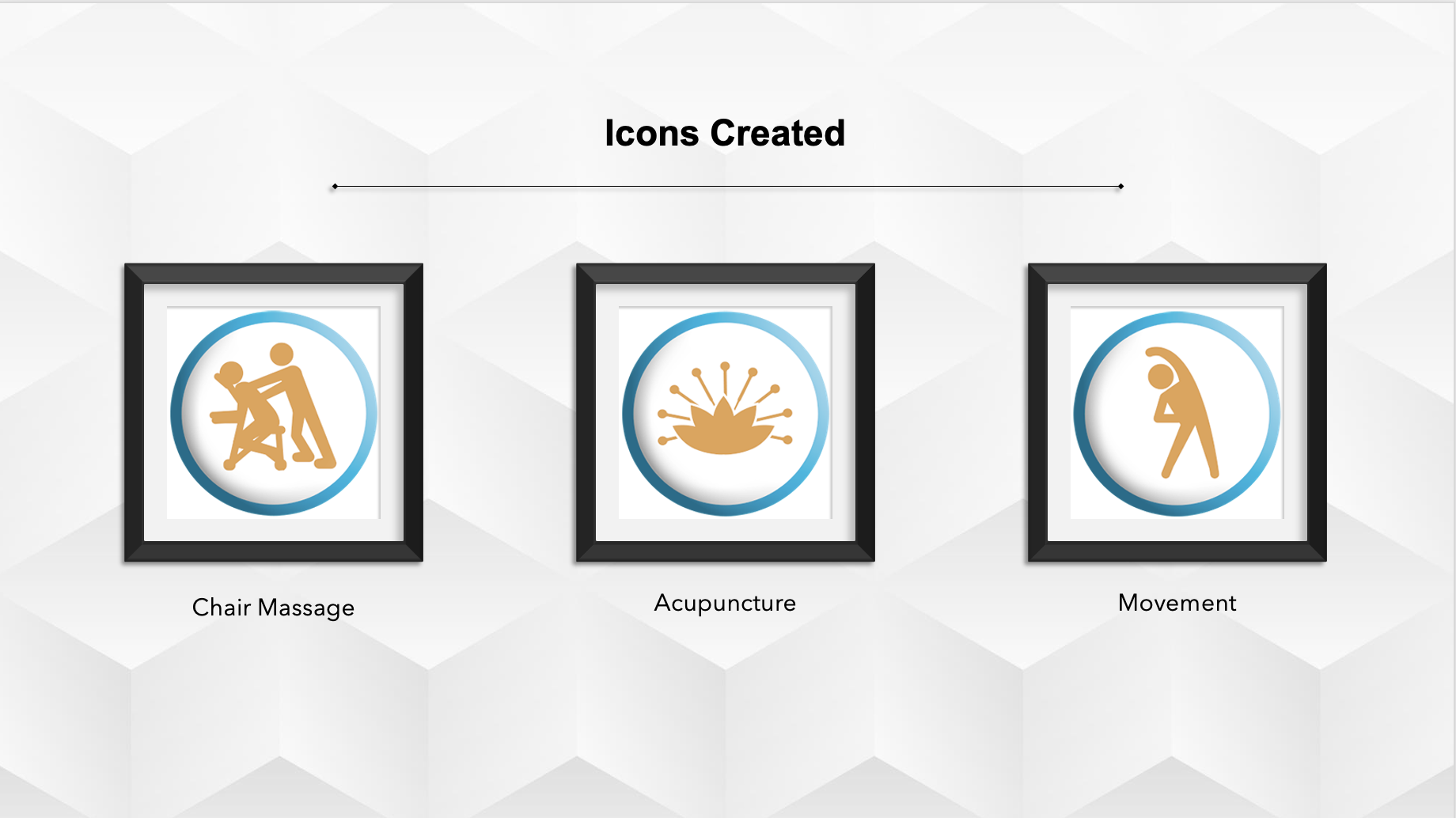 UI Design
I love how the simplicity and soft warmth from the icons and buttons, balance and complement the professional stability of the corporate logo.
B2B product has to have buy-in from HR and senior executives.

B2C product has to have buy-in from the employees of company served.

As most HR and executives are working from a desktop to accomplish business goals, I utilized a desktop-first approach with considerations for responsive and mobile design.

Users reported feeling "comfortable navigating the site and were able to find useful information with ease."

This design helped Bright Light Wellness appeal to both executives and employees receiving services.
"Our clients and staff thoroughly enjoy the workplace wellness services provided by Bright Light Wellness. It is often a highlight of their day.
Lisa Ball, COO
Crest View Recovery Center
What I have learned from this project.
Success is ever evolving.

Follow up, Follow up, Follow up...

Continue to explore new ideas.

Don't be afraid to ask questions.

Have a clear business plan before starting to implement ideas.